Posts for tag: root canal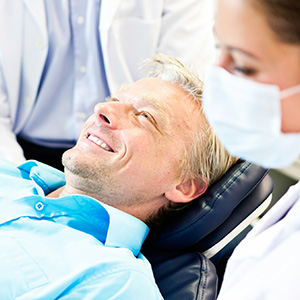 Many people consider a root canal treatment to be potentially an unpleasant experience. You might even feel a few butterflies fluttering in your stomach if we were to recommend one for you.
But there's nothing actually to dread about this common and very effective treatment. The procedure doesn't cause pain; in fact, it most likely relieves tooth pain. What's more, it could save a tooth that would be otherwise lost.
The name comes from narrow passageways extending from the tip of the root to the innermost tooth pulp. The pulp contains nerves and other structures once vital to early tooth development. And although they're not as important in a fully mature tooth, those nerves still function. In other words, they can still feel stimulation or pain.
That shouldn't be a problem with a healthy tooth. But if tooth decay invades the inner pulp, those nerves now under attack will begin firing. You'll know something's wrong. As bad as it feels, though, the toothache isn't your worst problem: if the decay isn't stopped, it can spread through the root canals to the bone that could eventually lead to losing the tooth.
A root canal treatment removes the decayed pulp tissue and protects the tooth from re-infection. We first deaden the tooth and surrounding tissues with a local anesthesia and set up a rubber dam around the tooth to protect it from contamination from the surrounding environment. We then drill a small access hole through the enamel and dentin to reach the pulp chamber and root canals.
Using special instruments, we remove all the diseased tissue from the pulp and flush out the empty chamber and root canals with antibacterial solutions. After re-shaping the root canals, we fill them and the pulp chamber with gutta-percha, a rubber-like biocompatible material that conforms well to the root canal walls. We seal the gutta-percha with adhesive cement and then fill the access hole. Later, we'll give the tooth further protection with a custom crown.
After the procedure, you may experience short-term minor discomfort usually manageable with over-the-counter pain relievers like ibuprofen. The good news, though, is that the excruciating nerve pain from within the tooth will be gone—and your tooth will have a new lease on life.
If you would like more information on saving a problem tooth with root canal treatment, please contact us or schedule an appointment for a consultation. You can also learn more about this topic by reading the Dear Doctor magazine article "Root Canal Treatment: What You Need to Know."
By Preferred Dental
March 24, 2015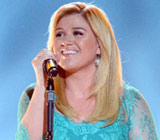 Now that celebrities can communicate directly with their fans through social media, we've started to see dispatches from some surprising locations — the dental chair, for example! Take singer Kelly Clarkson, who was the first winner of American Idol, and perhaps one of the first to seek moral support via social media before having an emergency root canal procedure.
"Emergency root canal — I've had better days," Kelly posted on her Facebook page, along with a photo of herself looking… well, pretty nervous. But is a root canal procedure really something to be scared about? It's time to clear up some misconceptions about this very common dental procedure.
First of all, root canal treatment is done to save a tooth that might otherwise be lost to an infection deep inside it. So while it's often looked upon with apprehension, it's a very positive step to take if you want to keep your teeth as long as possible. Secondly, tooth infections can be painful — but it's the root canal procedure that stops the pain. What, actually, is done during this tooth-saving treatment?
First, a local anesthetic is administered to keep you from feeling any pain. Then, a small opening is made through the chewing surface of the infected tooth, giving access to the central space inside, which is called the "pulp chamber." A set of tiny instruments is used to remove the diseased pulp (nerve) tissue in the chamber, and to clean out the root canals: branching tunnel-like spaces that run from the pulp chamber through the root (or roots) of the tooth. The cleared canals are then filled and sealed.
At a later appointment, we will give you a more permanent filling or, more likely, a crown, to restore your tooth's full function and protect it from further injury. A tooth that has had a root canal followed by a proper restoration can last as long as any other natural tooth — a very long time indeed.
If you have any questions about root canal treatment, please contact us or schedule an appointment for a consultation. You can learn more by reading the Dear Doctor magazine article "A Step by Step Guide to Root Canal Treatment."
By Preferred Dental
October 18, 2013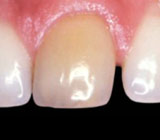 Root canal treatments are an important method for stopping the disease process within an infected tooth and ultimately saving it. However, one of the few side effects could have an aesthetic impact on your smile. Leftover blood pigments or the filling materials themselves can cause a darkening of the tooth — the tooth could eventually stand out in an unsightly way from surrounding teeth.
There is, however, one possible solution: a whitening technique known as internal or non-vital bleaching can lighten a darkened, non-vital tooth. For this procedure, we would insert a bleaching mix (usually sodium perborate mixed with hydrogen peroxide) into the pulp chamber of the darkened tooth for a short period of time. The chemical reaction of the mix whitens the tooth from within.
Our first step is to make sure by x-rays that the root canal filling in the tooth is still intact and still has a good seal. We then create a small opening in the rear of the tooth just above the root canal filling, irrigate it with water to remove any debris, and then add a special cement at the point where the root canal filling begins to seal it from any leakage of the bleaching solution into the root canal filling.
We then insert the bleaching solution into the empty pulp chamber. This is covered with a cotton pellet, which is then sealed in with a temporary filling. We repeat this application over a number of days until we see a noticeable change in the tooth color (normally after one to four visits). At this point, we would remove any residual solution and apply a permanent filling to seal the tooth.
This procedure can be performed instead of more extensive procedures such as veneers and crowns as a cover for the discolored tooth, or as a way to lighten teeth before applying a veneer or crown to help prevent discoloration from showing through. Either way, non-vital bleaching can help remove unsightly discoloration and restore vibrancy to your smile.
If you would like more information on internal or non-vital bleaching, please contact us or schedule an appointment for a consultation. You can also learn more about this topic by reading the Dear Doctor magazine article "Whitening Traumatized Teeth."