Posts for: February, 2019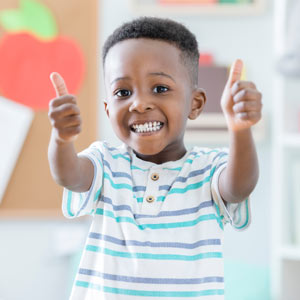 February is National Children's Dental Health month, sponsored annually by the American Dental Association. As important as good oral health is to a child's overall health and development, tooth decay tops the list as the most common chronic childhood disease. In fact, over 40% of children ages 2-11 have had cavities in their baby teeth.
If unchecked, tooth decay can have a profound impact on a child's quality of life. The good news is that tooth decay is preventable, and often reversible if detected early. Here are some things you can do to set your child on the path to good dental health for life:
Get your child in the habit of brushing and flossing every day. Cavity prevention starts at home, so teach your child to brush twice a day with fluoride toothpaste—but use only a smear of toothpaste the size of a grain of rice before age 3, and a pea-sized amount from ages 3-6. Introduce dental floss into the routine when you notice that your child's teeth are starting to fit closely together. Children generally need help brushing until age 6 or 7 and flossing until around age 10.
Encourage tooth-healthy eating habits. Provide your child with a balanced diet with plenty of vegetables, fruits and whole grains. Stay away from sugary snacks and beverages, especially between meals. If children drink juice, they should do so with meals rather than sipping juice throughout the day or at bedtime. Even 100% juice has natural sugars and can be acidic, which can harm teeth with prolonged exposure.
Establish a dental home early. Tooth decay isn't always easy to spot with the naked eye, so regular dental visits should start no later than a baby's first birthday. We can check the development of your child's teeth and spot any issues of concern. The earlier tooth decay is caught, the less damage it can do. Even if there are no dental problems, establishing a dental home early on will help your little one feel comfortable at the dental office.
Ask about preventive dental treatments. Fluoride varnishes or rinses are frequently recommended to help prevent cavities, particularly for children at higher risk of getting cavities. Dental sealants, another preventive treatment, are a coating commonly applied to molars to seal out tooth decay. According to the U.S. Centers for Disease Control, children ages 6-11 with dental sealants have nearly three times fewer cavities than children who do not have sealants.
The key to healthy smiles for life is to start your child at a young age with good habits at home and regular dental visits. If you have questions about your child's dental health, call us or schedule a consultation. You can learn more in the Dear Doctor magazine articles "How to Help Your Child Develop the Best Habits for Oral Health" and "Top 10 Oral Health Tips for Children."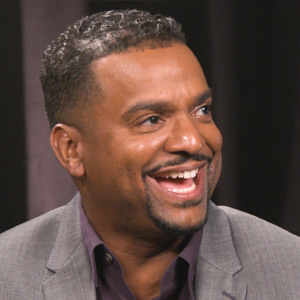 As the host of America's Funniest Home Videos on ABC TV, Alfonso Ribeiro has witnessed plenty of unintentional physical comedy…or, as he puts it in an interview with Dear Doctor–Dentistry & Oral Health magazine, "When people do stuff and you're like, 'Dude, you just hurt yourself for no reason!'" So when he had his own dental dilemma, Alfonso was determined not to let it turn onto an "epic fail."
The television personality was in his thirties when a painful tooth infection flared up. Instead of ignoring the problem, he took care of it by visiting his dentist, who recommended a root canal procedure. "It's not like you wake up and go, 'Yay, I'm going to have my root canal today!'" he joked. "But once it's done, you couldn't be happier because the pain is gone and you're just smiling because you're no longer in pain!"
Alfonso's experience echoes that of many other people. The root canal procedure is designed to save an infected tooth that otherwise would probably be lost. The infection may start when harmful bacteria from the mouth create a small hole (called a cavity) in the tooth's surface. If left untreated, the decay bacteria continue to eat away at the tooth's structure. Eventually, they can reach the soft pulp tissue, which extends through branching spaces deep inside the tooth called root canals.
Once infection gets a foothold there, it's time for root canal treatment! In this procedure, the area is first numbed; next, a small hole is made in the tooth to give access to the pulp, which contains nerves and blood vessels. The diseased tissue is then carefully removed with tiny instruments, and the canals are disinfected to prevent bacteria from spreading. Finally, the tooth is sealed up to prevent re-infection. Following treatment, a crown (cap) is usually required to restore the tooth's full function and appearance.
Root canal treatment sometimes gets a bad rap from people who are unfamiliar with it, or have come across misinformation on the internet. The truth is, a root canal doesn't cause pain: It relieves pain! The alternatives—having the tooth pulled or leaving the infection untreated—are often much worse.
Having a tooth extracted and replaced can be costly and time consuming…yet a missing tooth that isn't replaced can cause problems for your oral health, nutrition and self-esteem. And an untreated infection doesn't just go away on its own—it continues to smolder in your body, potentially causing serious problems. So if you need a root canal, don't delay!
If you would like additional information on root canal treatment, please contact us or schedule a consultation. You can learn more by reading the Dear Doctor magazine articles "A Step-By-Step Guide to Root Canal Treatment" and "Root Canal Treatment: What You Need to Know."