Posts for: May, 2015
By Preferred Dental
May 23, 2015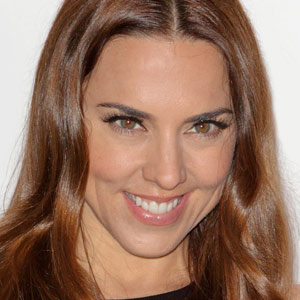 As a member of the best-selling pop group Spice Girls, Mel C (AKA Sporty Spice) enjoyed her share of musical superstardom. At the band's peak in the Nineties, the young singer's signature look featured baggy sweatpants, an assortment of tattoos, a nose stud and a gold-capped incisor, front and center in her mouth. Today, Melanie Chisholm is still singing — but now she's a mom, an amateur triathlete… and that gold tooth is just a memory. Not only that, her smile looks more evenly spaced and whiter than it did when she was referred to as the "tomboy" of the group.
What happened? In our view, it all boils down to changing tastes — plus a little bit of help from dental professionals. As the "wannabe" singer proves, there's no single standard when it comes to making your teeth look their best. Your own look is unique to you — and your smile can reflect that individuality.
For example, crowns (caps) are substantial coverings that may be placed on teeth when they are being restored. They are available in three types: gold, all-porcelain, or porcelain-fused-to-metal. The latter two are tooth-colored, while the gold is — well, shiny like gold bling. Which one is right for you? In many cases, it's your choice.
Likewise, dental veneers — wafer-thin shells that can correct cosmetic issues by covering the surface of your teeth — can be made in a variety of shades. Their hues may range from natural ivory to Hollywood white, and everything in between. What's the best color for you? Only you can say.
Some people opt for a "smile makeover" that uses small irregularities in the spacing and color of teeth to create a more "natural" look. Other folks want a perfectly even, brilliant white smile that dazzles the eye. Still others are looking to match or restore the smile they once had — perhaps even re-creating a signature gap between the teeth. As long as there are no other dental issues involved, the choice is yours.
So if you're unhappy with your smile — or if you feel it doesn't reflect the person you "wannabe" — why not talk to us about a smile makeover? Just call our office to schedule a consultation. You can learn more about this topic in the Dear Doctor magazine articles "Beautiful Smiles by Design" and "The Impact of a Smile Makeover."
By Preferred Dental
May 08, 2015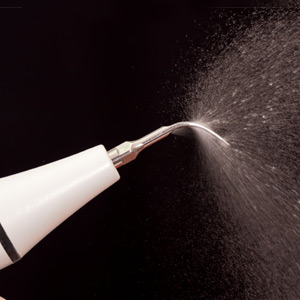 Undergoing regular dental cleanings is an essential part of periodontal (gum) disease prevention. While a daily habit of brushing and flossing cleans bacterial plaque from most tooth surfaces, it's difficult to remove from places your brush or floss can't access well. That, as well as hardened plaque deposits known as calculus, must be removed by a hygienist or dentist with a technique known as scaling.
Scaling is traditionally performed manually using specialized hand instruments known as scalers. Although hand scalers are quite effective, they must be used carefully to avoid damage to gum tissue or, during deeper cleaning known as root planing, the tooth roots. A different method for plaque removal known as ultrasonic scaling has grown in popularity as an alternative to manual scaling.
Ultrasonic scaling uses equipment emitting vibrational energy that crushes and loosens plaque and calculus, and disrupts growing bacterial colonies in biofilm. Plaque particles are then washed away using water irrigation. The most recent models of ultrasonic scalers have matched the effectiveness of hand scaling in removing plaque and calculus in shallow gum pockets, and surpassed the manual technique in cleaning out pockets greater than 4 mm. In experienced hands, they're kinder to tooth structure and other tissues. Water irrigation also improves healing by removing bacteria and scaling by-products, which also makes the area easier to view by the hygienist.
On the other hand, any type of power scaler must be used with caution with patients who have pacemakers, and are not recommended for those with hypersensitive teeth or teeth that are in the early stages of de-mineralization. The technique may also produce an aerosol of finely misted particles (with possible contamination) that requires added measures to contain them.
For most patients, though, ultrasonic scalers are an effective tool for plaque and calculus removal. As ultrasonic devices continue to evolve, patients will ultimately benefit from greater comfort and reduced treatment times.
If you would like more information on plaque removal with ultrasonic scalers, please contact us or schedule an appointment for a consultation. You can also learn more about this topic by reading the Dear Doctor magazine article "Dental Cleanings Using Ultrasonic Scalers."