Posts for: July, 2014
By Preferred Dental
July 17, 2014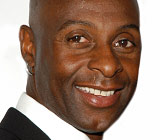 Athletic activity can boost your health, but many sports also carry some risk — especially to the teeth. This is something NFL wide receiver Jerry Rice well knows.
"Football can be brutal — injuries, including those to the face and mouth, are a common risk for any player," Rice noted in an interview with Dear Doctor magazine. In fact, Rice himself chipped a couple of teeth, which were repaired with crowns. "There wasn't a lot of focus on protecting your teeth in high school," Rice recalled.
You don't have to be a legend of the NFL to benefit from the type of high-quality mouthguard a dentist can make for you or your child. Consider that:
An athlete is 60 times more likely to suffer harm to the teeth when not wearing a mouthguard.
Mouthguards prevent an estimated 200,000 or more injuries each year.
Sports-related dental injuries account for more than 600,000 emergency room visits annually.
Each knocked-out tooth that is not properly preserved or replanted can cause lifetime dental costs of $10,000 to $20,000.
You and/or your child should wear a mouthguard if you participate in sports involving a ball, stick, puck, or physical contact with another player. Mouthguards should be used for practice as well as actual games.
It's also important to be aware that all mouthguards are not created equal. To get the highest level of protection and comfort, you'll want to have one custom-fitted and professionally made. This will involve a visit to our office so that we can make a precise model of your teeth that is used to create a custom guard. A properly fitted mouthguard is protective, comfortable, resilient, tear-resistant, odorless, tasteless and not bulky. It has excellent retention, fit, and sufficient thickness in critical areas.
If you are concerned about dental injuries or interested in learning more about mouthguards, please contact us today to schedule an appointment for a consultation. If you would like to read Dear Doctor's entire interview with Jerry Rice, please see "Jerry Rice." Dear Doctor also has more on "Athletic Mouthguards." and "An Introduction to Sports Injuries & Dentistry."
By Preferred Dental
July 02, 2014
Not long ago, a certain Royal Baby made his first major public appearance. At a "crawl-about" in New Zealand, young Prince George (the 8-month-old son of Prince William and Kate Middleton) was formally introduced to the world, along with a group of adorable tots and their proud parents. The press was quick to note not only the future King of England's cute expressions and his determined crawling — but also the appearance of his first two tiny bottom teeth.
Congratulations, William and Kate — and now, it's time to think about the taking care of those royal baby teeth. In fact, before you know it, it will be time for the age one dental visit. Why is this so important? Essentially, because proper dental care in the early years helps to establish routines that will lead to a lifetime of good oral health.
It's a misconception to think that baby teeth aren't important because they will be shed after a few years. In fact, not only do they have a vital function in a child's ability to eat and speak properly — they also serve as guides for the proper development of the permanent teeth that will follow. So caring for a tot's primary teeth is just as important as it is for grown-up teeth.
What's the best way to do that? To prevent tooth decay, clean an infant's gums after each feeding with a soft cloth moistened with water — and don't let your baby go to sleep with a bottle in his or her mouth! When teeth appear, gently brush them with a soft-bristled toothbrush and a tiny dab of toothpaste. At around age two, your child can begin to learn how to brush — with your careful supervision and follow-up, of course.
Avoiding sugary and acidic drinks (including some fruit juices) is another excellent way to keep those tiny teeth healthy! If you do allow any sugar, limit it to mealtimes; this gives the saliva plenty of time to do its work of neutralizing the sugar and acid that can cause tooth decay.
And don't forget the first visit to the dentist, which should take place by age one! Even at that early age, we'll make sure your child (and you) feel comfortable in the dental office, and help you get started with the best oral hygiene practices. We will also check for signs of cavities, watch for developmental milestones, and screen for potential future problems.
If you have questions about caring for your young child's teeth, please contact us or schedule an appointment. For more information, see the Dear Doctor magazine articles "Top 10 Oral Health Tips For Children" and "Age One Dental Visit."